We know you have your zombie apocalypse contingency plan already in place, but you'll definitely want to read this post by T. Michael Martin, author of The End Games. There's some tips in here you may not have thought of!
The Five Surprising Essentials for Surviving the Zombie Apocalypse
By T. Michael Martin
You wake up one morning and you peek outside and you spot, on your front lawn, a dozen dead people roaring.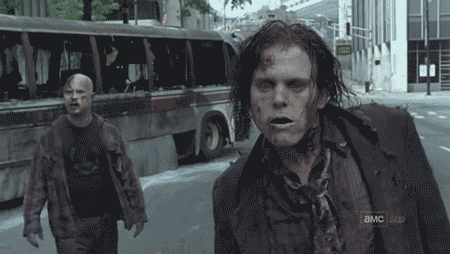 Source
Bad News: You can count civilization's remaining days on one hand.
Better News: Like the Zs themselves, even if it seems dead, hope can still live on.
So here are the five surprising essentials for surviving the undead apocalypse.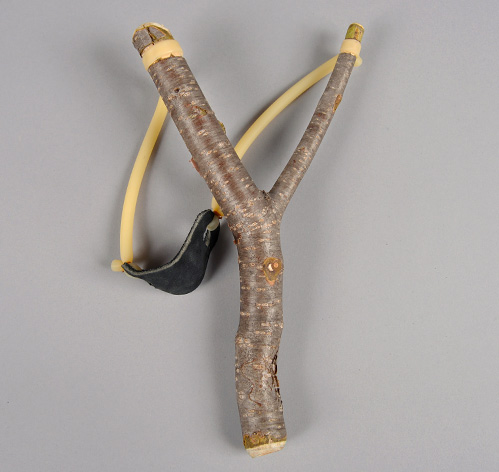 1.     Melee weaponry. Undoubtedly, we need distance weapons: rifles, crossbows, and silly-powerful slingshots should always be kept at hand.
But in those moments when we find ourselves doing an unplanned tango with a hungry corpse, being able to brain The Dead Ones by hand can be a game-changer. Among the recommended armaments: hand axes, knives, crowbars, and butane torches. (But remember, like your mom said: Walk with the scissors pointed away from you, dude!)
2.     Paper maps and a compass. Technology Nerds (This Guy included) debate eternally whether Android or Apple smartphones are superior. Guess what? When the power grid fails and cell networks go down, both will be equally useless.
Pre-GPS navigational skills will be among the most valuable in the post-Rising economy. As I like to say: Read a Map, Or Get Lost as Crap.
3.     A sense of humor. Listen, and I don't mean to stereotype, but zombies are not, in general, a barrel o' chuckles. (I'm just going off the top of my head here, but I cannot recall a single successful undead sitcom.)
Let's say you hear a "knock-knock" at your door. Here's how, with a zombie, that scene typically plays out:
Knock knock. KNOCK. SLAM SLAM SLAM—
Hehehe, who's there?
Grrrnnnandnadnnnuhhhh.
Grrrnnnandnadnnnuhhhh wh—?
SLAM SLAM CRASH DOOR OPEN BITE BITE DEAD.
See? Not so hilarious.
To help you through all the dark days and nights to come, brush up on a backlog of gutbusters. I wouldn't recommend using your best material all at once. For one thing, this whole apocalypse deal probably won't end soon. For another, loud laughs attract zombies. Who tend to eat ya. Which is a buzzzzzkill.
But jokes only work if you have someone to share them with, right? So you'll also need…
4.     A companion. A little sibling works well, in my opinion.
There are obvious benefits: Small siblings are sweet (mostly) and look up to you (sometimes). And because they have crazy-big amounts of energy and can crawl in tight places, they can assist you in the installation of zombie booby traps.
(Imagine Kevin from Home Alone protecting his home from the undead version Wet Bandits. Fun, right? Exactly.)
(PS: Hollywood, call me.)
But there is another, and deeper, reason a companion will be so very very essential to you in the coming apocalypse. And that reason is this:
The biggest difference between us and the undead is our ability to make choices.
And the most beautiful, frightening, and human choice of all? To love.
5.     Love. Even if we are not bitten, a loveless life will have already turned us into a kind of walking dead.
There may be arguments with companion, yes, and there may be anger, and fear, and hurt.
But it is precisely those friction sparks, created when two messy human souls make contact, that will give us the light and heat to travel through what lies ahead.
When the dead rise, this planet will become a domain of terror. So we have to hold each other close and sacred in the dark. We must hold each other and know this: If a life has love, that life has hope.
Good luck out there.